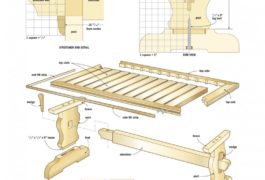 A dining table is one of those essential and indispensable pieces of furniture in a house. This is where you can sit with your family to enjoy your meals together. Of course, that is the obvious use given the word 'dining' in its name. However, there are a number of other ways a dining table is put to good use in every family, every day. Kids can work on their projects here, sorting bills, working on the laptop, doing some sewing work, sorting mails, etc., – these are some of the works people do sitting by this table.
Just a dining table has myriad roles to play, there are several ways it can be build. It depends on the design need of the user – you can have a simple table that stands in your large kitchen or it can be elegant trestle table made of hardwood that will enhance the show of your dining room. Whatever may be the case, we hope that the dining table plan we are listing here will be useful to you.
If you have mastered the basic woodworking skills, then this is one of those slightly advanced projects that you can take up. This is a crown cut oak dining table and if you follow the link below, you can find step by step pictures and detailed instructions. This project can keep you occupied for a while and is definitely going to hone your skills a little more. So, go check that out.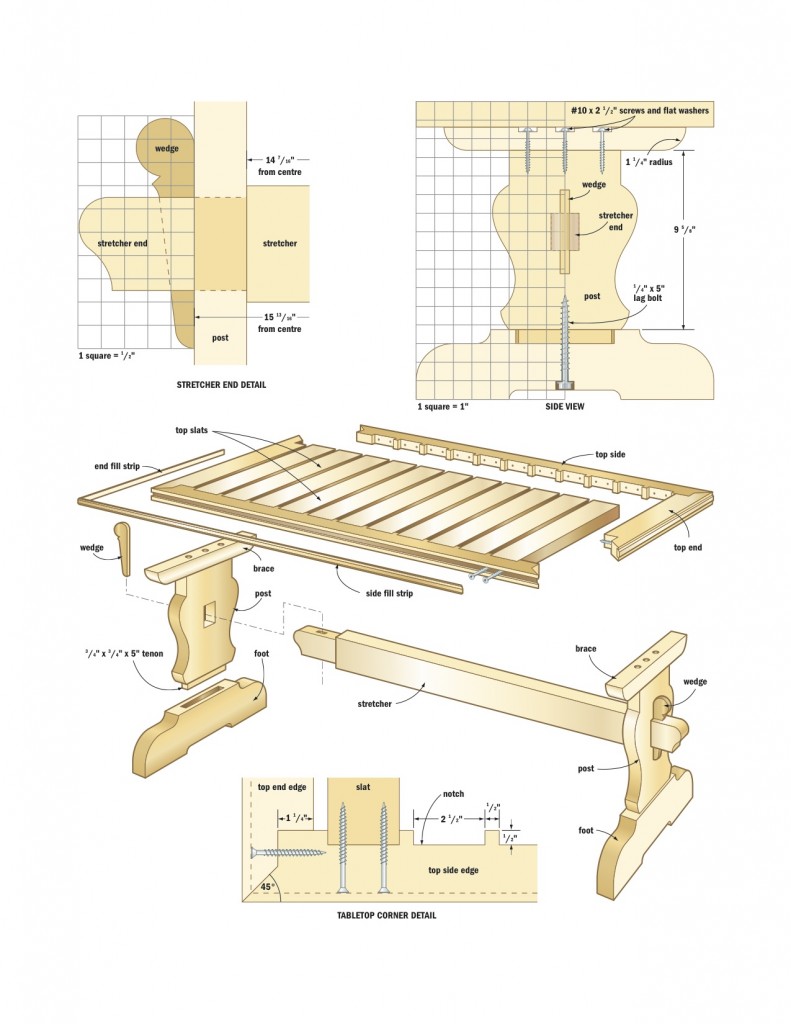 Save Your Money and Time